Welcome!
On this site you will find information about Radio Control models. If you don't know where to start, try visiting our Galleries for photos of many models that I own or have owned.
Radio Controlled Trucks, Buggies, Cars, Scalers, Airplanes, and more. This site showcases photo galleries,
manuals for download, technical information, and my projects. Team Associated and Kyosho are a couple of my
favorite manufacturers. I have worked on or owned Tamiya, HPI, Traxxas, and many others during my 29 years in
the hobby.
---
NEW Contributed Galleries!
Special Thanks goes out to a couple of fellow modelers for these awesome photo galleries!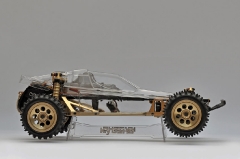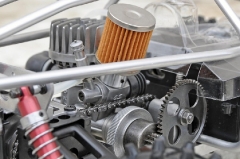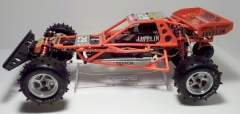 ---
Another hot project is my RC10 Real Racing Chassis. Well, it's not an actual Real Racing chassis, but a replica I designed in Solidworks and am building out of 3/16" steel tubing. Here's a picture of the first prototype completed in late April 2011.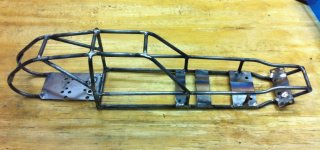 This chassis took several days to complete because I was refining my jig system, but things are nearly set to build several more to sell. To read about the progression of this project, done miss the full page on the project HERE.
I have many projects in the works, and need to take photos as they progress. I plan to add more Projects and more Galleries in the near future so you may enjoy them with me. I use this site as my database for R/C stuff, and I use it myself to remember and document projects and information. I will actively update the site as time allows, but the Fall and Spring seasons are when I work my day job in heavy construction work. I rarely have time to work on the computer then.
Enjoy!