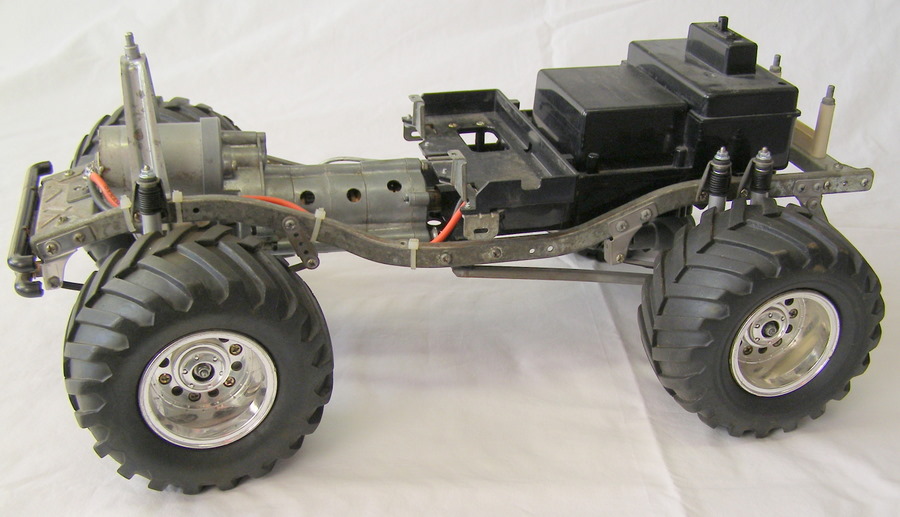 This is a Tamiya Bruiser chassis (Tamiya part # 58048). I believe this chassis eas also used in the Mountaineer and Hi-Lux kits too. This is another one I bought to use in a scale model project that never got going. It is very original and has been used. You can see the radio box mounted properly as well as wiring and the steering and shifting servos.
The transmission is very complicated and has 3 forward gears and 3 reverse gears. This was unique to this truck during this time period and added to the scale appearance and function of the truck. This truck is very rare now and very expensive too. Parts are nearly impossible to find as well. I have seen complete shrink-wrapped originals in the box sell for well over $3500 on ebay while a used one like this goes for around $400 or so.
---
---
This truck was SOLD on August 8, 2008 for $406.00 to a fellow R/C modeler.
---
Additional Information:
Tamiya #58048 Bruiser - Manual - Download (9.4 MiB)
Tamiya Bruiser - Tranny Service Manual - Download (2.8 MiB)