www.robobugs.net
The unusual name Robobugs comes from my work in the BEAM Robotics hobby. I wanted to start a website to share my projects, which I did HERE. After a while working with BEAM Robotics, I rediscovered my true passion for Radio Control modeling and the site was morphed into what you see here today. I have considered coming up with a new name for my R/C stuff, but I can't think of something good. Besides, folks remember Robobugs pretty well.
---
About Me
My name is Mike Scharf, and I've been an R/C Freak for over 28 years now. I've owned hundreds of Radio Control models over the years by dozens of manufacturers. I enjoy everything about modeling and I'll be doing it as long as I live. I put this site together as a way to share my knowledge and love for the radio control hobby. I have always been into land based models and a few years ago I got my wings too. I am an AMA (Academy of Model Aeronautics) member and I now own 5 airplanes and 2 helicopters. This is in addition to my 35+ cars and trucks.
I am an expert at working on the Associated Gold Chassis RC10 Buggy. I have owned and rebuilt dozens of these ever since they first came out in the early 80's. I have helped many people with technical advice and finding parts for this model. I learned alot of what I know about R/C modeling because of the RC10.
I am a gearhead at heart. I have a 1969 Camaro SS with a 396, and I've rebuilt just about everything in the driveline. Oh yeah, it's real sweet. It's right HERE. Financially, the smaller versions are easier to enjoy. I can buy a whole brand new R/C truck for less than a tranny for my full size car. I still get the enjoyment of setting up the gears and power plant, but I can also tweak the handling. On a full-size car, changing the camber rate is nearly impossible. On a model it is moving a linkage end to a different hole and testing.
That's all for now, I hope you enjoy the site!
I'm located in West Virginia, USA and can easily be reached by Email.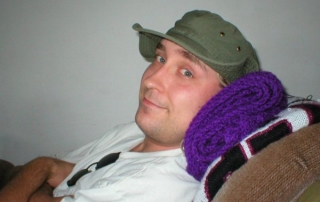 ---